This site is not optimized for mobile use
Unfortunately, this site is not optimized for use on small screens at this time. We encourage users to access this site from laptop or desktop computer.
Alaska Energy Data Gateway 2017 Upgrade

This project is part of the Alaska Microgrid Partnership—a consortium of local and national stakeholders created to help Alaska's remote communities use less imported fuel and make their energy systems more reliable, cost-effective, and resilient. This upgrade to the Alaska Energy Data Gateway was made possible by funding from the U.S. Department of Energy's Grid Modernization Initiative. Berkeley Lab is part of the Grid Modernization Lab Consortium, a strategic partnership between DOE and the national laboratories to bring together leading experts, technologies, and resources to collaborate on the goal of modernizing the nation's grid.

Experimental Program to Stimulate Competitive Research (EPSCoR)
The Experimental Program to Stimulate Competitive Research (EPSCoR) was initiated at the National Science Foundation in 1978, and now encompasses EPSCoR programs at several other Federal agencies. The EPSCoR is a program directed at states that have historically received lesser amounts of research and development funding from federal agencies and is intended to increase the capacity and competitiveness of these states. The U.S. Department of Energy EPSCoR program is intended to enhance capability to conduct nationally-competitive energy-related research and to develop science and engineering human resources in energy-related areas. The University of Alaska received a three-year, phase one grant plus a renewal grant from DOE EPSCoR. The overarching goal of this project, in addition to increasing Alaska's university research capacity, is to increase energy self-reliance in Alaska's remote rural communities by reducing dependence on imported diesel fuel. One of the primary project tasks is to improve energy data management and increase the availability of high-quality data. The development of this Alaska Energy Data Gateway is a step toward reaching that project goal.

The Institute of Social and Economic Research (ISER) at the University of Alaska Anchorage has been at the forefront of public policy research in Alaska for half a century. ISER's mission is to enhance the well-being of Alaskans and others, through non-partisan research that helps people understand social and economic systems and supports informed public and private decision-making. ISER carries out its mission by:
Focusing attention on critical economic and social issues in Alaska, the Arctic, and similar regions
Engaging in basic and applied research leading to better understanding of those issues
Disseminating knowledge through publications and other media, community involvement, public service, and teaching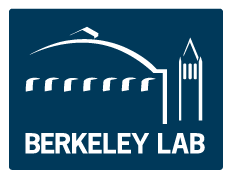 Lawrence Berkeley National Laboratory addresses the world's most urgent scientific challenges by advancing sustainable energy, protecting human health, creating new materials, and revealing the origin and fate of the universe. Founded in 1931, Berkeley Lab's scientific expertise has been recognized with 13 Nobel prizes. The University of California manages Berkeley Lab for the U.S. Department of Energy's Office of Science.

The Alaska Center for Energy and Power (ACEP) is an applied energy research program based at the University of Alaska. ACEP was formed in January, 2008 with the goal of meeting Alaska's unique energy research needs, and operates under a private sector business model within the University system. ACEP seeks to meet state, industry, and federal demand for applied energy research in order to lower the cost of energy throughout Alaska and develop economic opportunities for the State, its residents, and its industries.

The Alaska Energy Authority (AEA) is the State's energy office and works to reduce the cost of energy in Alaska by: leading and supporting energy planning and policy; investing in energy infrastructure; diversifying Alaska's energy portfolio; and providing training and technical assistance.
Alaska rural communities and utilities Alaska wind developers