This site is not optimized for mobile use
Unfortunately, this site is not optimized for use on small screens at this time. We encourage users to access this site from laptop or desktop computer.
About the Alaska Energy Data Gateway
The Alaska Energy Data Gateway is a public resource funded by grants from the Alaska Energy Authority as well as the U.S. Department of Energy's EPSCoR program and Grid Modernization Initiative. This site provides the public, as well as project developers and researchers, with comprehensive energy data and selected socioeconomic data from across the state. With this information, the public can make informed decisions about energy issues in their communities and see how similar issues are being addressed in other parts of the state.
Most of the data in the Alaska Energy Data Gateway is available at the community level, to help communities as they work to develop their energy systems and make them more efficient. Information here can be downloaded and combined with data from the Alaska Division of Regional and Community Affairs' Alaska Community Database Online for comprehensive community information.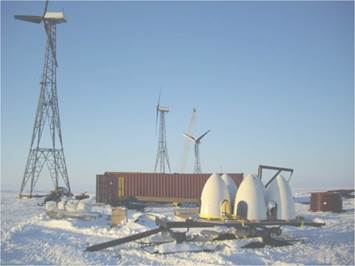 Chaninik Wind Group turbines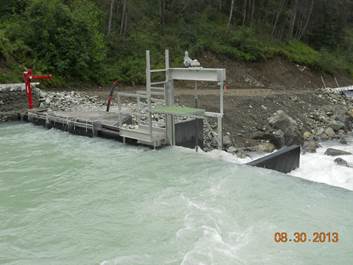 South Fork small hydro near Eagle River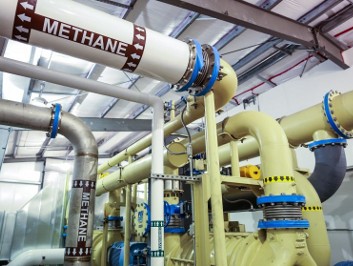 Anchorage landfill gas processing plant. Loren Holmes photo.

Thermal springs in slough at Pilgrim Hot Springs. Kigluaik Mountains in background.